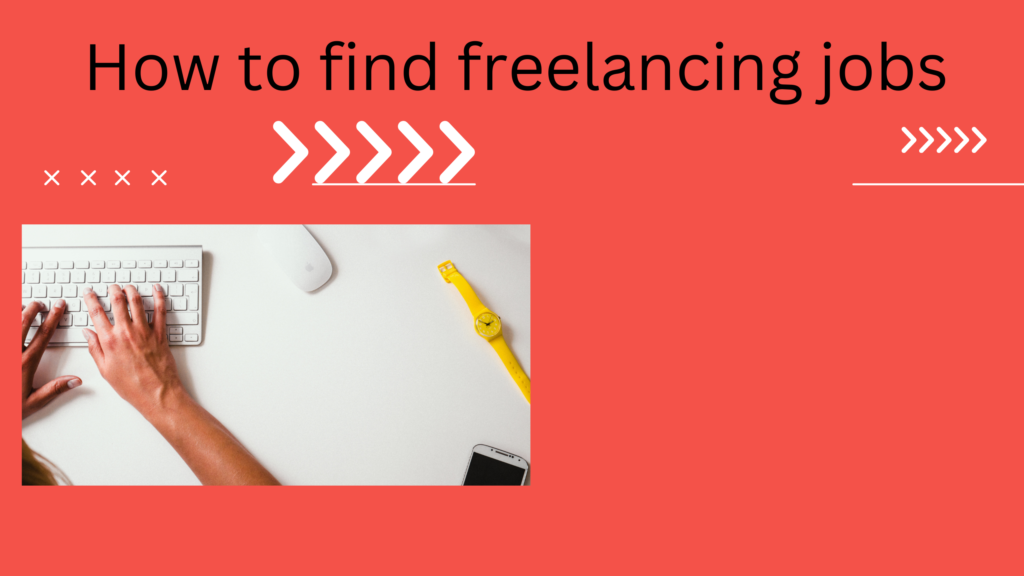 You want to be your boss, set your hours, and earn money for the stories you tell. But how do you find freelance writing jobs? And more importantly, how do you keep them?
 In this article, you will find some tips on how to find freelance writing  jobs online that can start you on a successful freelancer journey.
If you're looking for freelance writing jobs, the internet is your friend.
Let us quickly understand a few basics related to freelance writing-
Freelance writing basics uncovered-
        What is freelance writing?

        Are freelance writers different from copywriters?

        Are freelance writers different from ghostwriters?

        What about content writers?
The common thread between all of these types of writing is that they're done on a contract basis by and for an individual or business that needs the work done. 
However, there are some very distinct differences between them.
What is freelance writing?
Freelance writers, or freelancers as we like to call them, are people who write for money but who don't work for a single company. 
They choose their projects based on what they feel like working on and can say no to anything they don't want to do.
 Freelance writing is a job that involves writing for clients on a per-project basis. It's a flexible career path, and it can be done in any industry.
 Are freelance writers different from copywriters?
 Copywriters are usually the ones who write advertising copy or marketing materials such as websites, brochures, and other promotional pieces. 
Freelance writers may also do this kind of work—but it's not the only thing they do.
Copywriters are the same as freelance writers, except they specialize in writing marketing material like ad copy or sales letters. 
They usually work for marketing agencies or other businesses that need help with advertising campaigns.
 Are freelance writers different from ghostwriters?
 Ghostwriters are hired by someone else (usually celebrities) to write books or articles under their name.
 They're often paid handsomely for their work but don't get any credit for it because they're being paid not to share their identity with anyone else. 
Ghostwriters also write for clients, but instead of marketing materials, they're often hired to write books under another writer's name.
 Ghostwriters get paid based on how much work they do and how long it takes them to complete it—so if you're going after this type of job, make sure you know what your deadlines are going to be!
 What about content writers?
Content writers usually refer to bloggers who write content for businesses but aren't necessarily employees of those businesses themselves.
Content writers handle articles and blog posts for different publications and websites. Some are also involved in technical writing for businesses. 
This type of freelance writing may or may not require any specialized skills or training—but there are still some things you should know before jumping right in!
Now that we have uncovered some of the basics let us look at an overview of how to find freelance writing jobs
The first step even before you start finding your first job is-
Set Up Your Profile
 Set up an account and create an attractive profile that showcases who you are and what kind of work you do best. 
Make sure that it includes things like links to any samples of your past work (like writing samples on Google Drive), as well as any social media profiles so employers can see what kind of person they'd be working with if they hired you!
Here is broad coverage of how to find freelance writing jobs:
Job boards
One of the best ways to get a job is by finding freelance writing jobs through job boards. 
There are plenty of resources out there that can help you find these opportunities, including Upwork, Fiverr, and The Write Life.
 The advantage is that they give you access to large numbers of opportunities; however, you'll have to sift through a lot of low-paying or non-paying work before landing something worth your time.
Upwork is a freelance marketplace that attracts people seeking jobs and employers seeking talent. 
The site has hundreds of thousands of users, so you're bound to find work on Upwork if you look hard enough.
The best part about Upwork is that it's easy to start as a writer. Create a  profile that looks professional and showcases all your best skills.
You can decide your freelancing rates/hr and mention if you specialize in any specific form of writing or are open to projects of a particular kind. 
However, if you want to keep it broad-based you can list all your generalist skill sets.
When applying for jobs on Upwork, make sure everything is spelled correctly (use autocorrect as a guide) and use proper grammar in your cover letter. 
It also helps if you include examples of previous writing samples within the application itself; this will demonstrate your professionalism.
Also check out sites like Problogger, Fueler, and Freelance Writing Jobs which list hundreds of new posts every day!
As you scan these sites for openings that match your skills and experience, be sure to look at what sort of projects people in your niche are working on. 
This will give you an idea about what types of websites might be hiring for similar content (and how much they pay).
Social media
Social media can be a great way to connect with potential clients. 
Depending on your target audience, there may be groups on Facebook or LinkedIn that you can join, where you might find opportunities for freelance writing work.
 You can also use Twitter to search for companies that are hiring or look at hashtags related to the type of work you want (for example, #freelancewriting).
Some writers find it helpful to explore Instagram accounts with similar content as their own to see what kind resonates with their followers. 
Other writers like using Instagram's explore feature so they can see what topics are trending which helps them figure out what they might want to take up as well.
If social media isn't your thing, check out sites like Reddit: many subreddits have job boards where users post openings they'd like filled by freelancers and remote workers alike (for example /r/graphic_design/).
Cold pitching through email
Cold pitching is the process of sending emails to websites that don't have open jobs but might be interested in your services. 
It's a great way to find new clients, especially if you work in an industry with limited competition.
How To cold pitch:
·         Find websites that hire freelance writers by searching Google for "freelance writer" and related terms, 

·         Look through those sites' listings and do some research on each one so you can figure out what kind of content they publish, how frequently they post articles, etc., then craft a pitch email tailored for them

·         Send an email introducing yourself and telling them why you'd be a good fit for their publication/website/etc., ideally including links to samples of some past work so they can gauge your credibility as well as examples of their writing style (if possible).
Content writing agencies
Content writing agencies hire freelance writers either on a monthly contract basis or on PPW terms. 
The process involves registering with them as a writer, and completing a couple of assignments in your area of expertise.
When you are selected you may or may not have to sign a contract based on the agency you get into it.  
You can now access the job board. It has all the contempt writing jobs listed including the payment details, deadline, and expected word count. 
You can bid for projects you have expertise in and if it meets your criteria in terms of payment and available time to complete the assignment. 
You can bid on any number of projects and after checking for alignment you will be allotted one.
What I have covered is a broad outlook on how to find freelance writing jobs. One can easily use these beginner tips to find freelancing gigs. 
It takes time and patience to land your first paid assignment, but who said becoming a freelance content writer was easy?
Let us also look at some of the common questions that most freelancers have when they start on this journey
How much do freelance writers make?
If you're brand new to freelancing and looking for your first job, expect to earn on the low end of the average pay range. As you gain experience and build a portfolio, your rates will increase accordingly.
The best way to boost your earnings is through volume: write more articles! The good news is that as a freelance writer, you can set your schedule and work around other commitments like a day job or family time 
 We'll also cover some of the pros and cons of using job sites for finding new clients.
 Pros:
 -You can find clients who are looking for your specific skill set or experience level.
 -It's easy to apply for jobs that fit your skill sets and experience levels.
 -You don't have to spend much time researching companies or finding out if they're a good fit for you.
 Cons:
-You may not be able to tell if the company is legitimate until after you apply for the position and get an interview (or not). 
This means it's possible that some companies won't pay freelancers on time or at all—and that freelancers could lose money by working with them!
 In Conclusion:
Finding the right freelance writing job can be a challenge, but it's not impossible. Several sites will help you land a great gig.
 Here is a quick recap of some tips for how to find freelance writing jobs:
   1. Use freelancing sites to your advantage. Sites like Upwork and Fiverr are great places to start looking because they have thousands of clients looking for writers.
    2. You can also search for jobs by keyword on these sites or Google, but make sure you're using keywords that will attract clients who need your services (more on this later).
      3. Make sure you have an updated profile with all of your qualifications listed and samples of your work available for potential employers to review before applying for any jobs through these sites or anywhere else online!