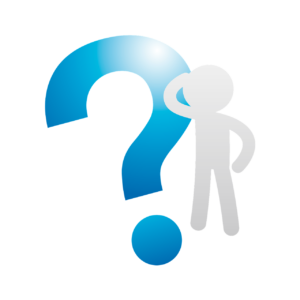 As a content writer, a term that you come across quite often. So let us decode it
Many content writers get confused when it comes to niche. Are you one of them?
Do you wonder is it topics, writing types, industry specific or a combination of all.
 I have tried to breakdown what is a niche to get some clarity and answer your questions.
With content marketing writing, a niche is an area where you are knowledgeable about the industry, have a solid understanding of needs of the potential customer base, are up to date on the trends, and have connections with industry experts.
The above definition on niche pretty much sums up everything for us. 
In simpler words, a niche is any field of your interest, you have knowledge about and you are an expert.
We will break niche down into different categories-
Different types of writing skills– blogs, short form content, social media posts, press releases, content marketing, copywriting, etc.
You are an authority at copywriting– for a client who wants to sell a product, you can produce the best copy that compels readers to take action.
You're niche could be writing press releases– you create the copies for brands and organizations that goes to the press for announcements
Product reviews could be your content writing niches– you are hired by brands to write reviews in magazines, websites and social media
Get the idea!!
Writing on content writing niche topics-

 when you write on specific topics you become a specialized go to writer in that space.
Let us try and understand it with an example-
You have the knowledge, expertise and experience to write on saving money.
This become your niche.
In the finance area you can write articles, listicles, hacks on saving money in the best possible way.
Similarly, you can find your niche under broad topics like:
health (mental, physical, happiness, wellbeing),
fitness ( weight loss, yoga, mental balance),
food (recipes, restaurants, budget cooking, gourmet cooking, cuisines around the world)
travel (budget travel, must visit places, weekend destinations, road trips, packing tips)
home improvement tips (furnishings, cleaning hacks, kitchen hacks, home improvement in a budget)
finance (saving tips, how to budget, how to invest, investing tips, financial goals)
digital marketing ( courses, certifications, importance, career prospects)
The sky is the limit. 
With patience, learning and experimenting you will gain the experience and discover your nice — both in writing style and topics.
I have tried to list out a few topics that are currently trending but that doesn't mean other topics do not require content writers.
Below are listed some of the niche content writing areas that are trending in 2022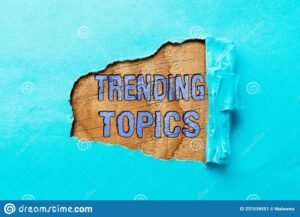 Content writers specialize in specific writing niche such as:
Content for social media platforms like Facebook or Instagram and Twitter.

Copywriting (sales-centric copy)

SEO Writing (search engine optimization)

Copy editing (proof-reading and correcting an existing piece of text)

Blogging/content for blogs & websites
Here is a list of content writing niche topics/domains that are in demand:
Cryptocurrency

Blockchain

NFT

SaaS

Finance

Statement of purpose or SOPs

Digital marketing (including the articles and columns in well-known newspapers)

Web content writing

Creative writing for e-books and magazines

Academic writing for students and researchers

Business writing, including resumes, cover letters, business plans, etc.

Technical writing for businesses in a variety of industries

Medical writing for healthcare providers, patients, insurance companies, etc.

Content creation for social media (including Facebook posts)

Copywriting/advertising copywriting

SEO copywriting/website content optimization
Apart from the ones listed above- food, travel, home improvement, health and fitness, education, parenting, wellness and happiness, etc., are some evergreen areas.
 They are always looking for content writers to provide fresh perspectives.
Conclusion-
 What are you waiting for -find a style that you are good at and not necessarily the best and the topics that you love writing about and get on with it. 
Experience will come.
"For the things we have to learn before we can do them, we learn by doing them." ― Aristotle