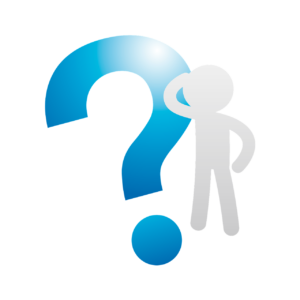 As a content writer, I often come across the term "niche," and it can be confusing for many of us. The first question that comes to our mind is-what is a niche in content writing?
I've wondered if it refers to topics, writing styles, industry specificity, or a combination of all these factors. 
To gain clarity and answer these questions, let's break down what a niche really is.
In the realm of content marketing writing, a niche represents an area where you have 
extensive knowledge about the industry, 
a solid understanding of the needs of potential customers, 
up-to-date information on trends, and 
connections with industry experts. 
This comprehensive definition encompasses the essence of a niche.
Let us look at what is a niche in greater detail
In simpler terms, a niche is any field that aligns with your interests and expertise, where you can be considered an expert. 
It can be further categorized into different types of writing skills, such as blogs, short-form content, social media posts, press releases, content marketing, and copywriting.
For instance, if you specialize in copywriting, you excel at producing compelling sales-centric copy that motivates readers to take action. 
This could involve writing persuasive product descriptions, creating engaging landing pages, or crafting impactful email marketing campaigns. 
By mastering the art of copywriting, you can help clients effectively sell their products or services.
Alternatively, your niche could involve writing press releases, creating copies for brands and organizations that are destined for press announcements.
 In this role, you would be responsible for crafting concise and attention-grabbing messages that convey important news and updates about the company, product launches, or new initiatives.
You could also carve out a niche in writing product reviews, where you are hired to write comprehensive and unbiased reviews for magazines, websites, and social media. 
By providing valuable insights and opinions, you can help consumers make informed purchasing decisions.
Another approach is to focus on writing about niche topics. 
By specializing in specific subjects, you become a go-to writer in that particular space. 
Let's consider an example: If I possess knowledge, expertise, and experience in saving money, that becomes my niche. 
Within the finance domain, I can write articles, listicles, and hacks on saving money in the most effective ways. 
I may cover topics such as budgeting tips, frugal living strategies, investment advice, or smart shopping techniques.
Similarly, there are numerous broad topics where one can find your niche, such as health. 
Within the health niche, you could specialize in mental health, providing articles and resources on managing stress, improving emotional well-being, and practicing self-care.
 In the fitness niche, one can focus on weight loss, offering guidance on healthy eating, exercise routines, and lifestyle habits that promote overall wellness.
In the food niche, you can explore various sub-niches such as recipes, restaurants, budget cooking, gourmet cooking, or cuisines from around the world. By developing expertise in a specific area, you can provide unique and valuable content to food enthusiasts.
The sky is the limit. 
With patience, learning and experimenting you will gain the experience and discover your nice — both in writing style and topics.
I have tried to list out a few topics that are currently trending but that doesn't mean other topics do not require content writers.
Below are listed some of the niche in content writing areas that are trending
Content writers specialize in specific writing niche such as:
Content for social media platforms like Facebook or Instagram and Twitter.
Copywriting (sales-centric copy)
SEO Writing (search engine optimization)
Copy editing (proof-reading and correcting an existing piece of text)
Blogging/content for blogs & websites
Here is a list of niches in content writing  that are in demand:
Cryptocurrency
Blockchain
NFT
SaaS
Finance
Statement of purpose or SOPs
Digital marketing (including the articles and columns in well-known newspapers)
Web content writing
Creative writing for e-books and magazines
Academic writing for students and researchers
Business writing, including resumes, cover letters, business plans, etc.
Technical writing for businesses in a variety of industries
Medical writing for healthcare providers, patients, insurance companies, etc.
Content creation for social media (including Facebook posts)
Copywriting/advertising copywriting
SEO copywriting/website content optimization
Apart from the ones listed above- food, travel, home improvement, health and fitness, education, parenting, wellness and happiness, etc., are some evergreen areas.
 They are always looking for content writers to provide fresh perspectives.
Conclusion-
 What are you waiting for -find a style that you are good at and not necessarily the best and the topics that you love writing about and get on with it. 
Experience will come.
"For the things we have to learn before we can do them, we learn by doing them." ― Aristotle