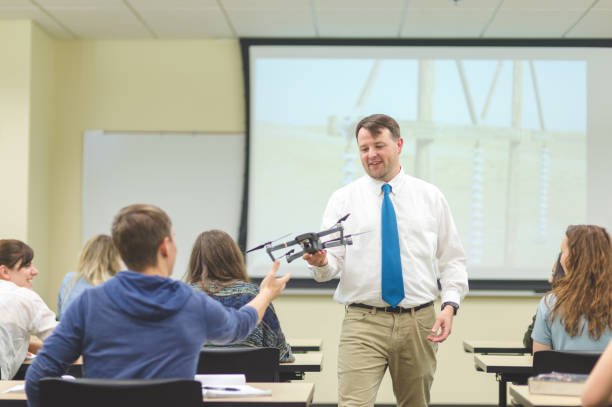 Understanding Drones as an effective tool to learn concepts
Welcome to series of posts where we will discuss how to use drones as an effective tool to teach concepts of science, engineering, technology, and mathematics in schools.
Drones are fascinating with many applications. Children as young as 5-6 years old are fascinated with drones as toys. So let's discuss them and get an overview of how effectively drones help to understand concepts.
We begin with understanding the basics of drones:
decode drones
What are the features to be kept in mind while building a model of a drone?
application and uses of drones as an effective tool in learning science, technology, engineering, and math(STEM) concepts for school children
the future of drone technology and the innovations in this field
A thought-Using drones in everyday life like food delivery, medicines, and packages will soon be a reality?
In our first post, we will talk about what is a drone? And the features one needs to keep in mind while constructing a drone model.
What is a drone?- an effective tool for learning
Drones have been in service for many years in the fields of agriculture, military but, they have gained more popularity in recent years for their immense potential and untapped applications in different areas.
The obvious questions that come to mind are- what are drones, what kind of material, and how does one go building a drone.
Do you need to be an expert in drone technology to make or
the basic understanding that can help you build a functional drone?
We will explore and try to find answers to all these questions. But before that, how is a drone defined?
In the history of drones retooled de Havilland DH82B Queen Bee biplane fitted with a radio in the back seat with other controls was the first drone. It flew unmanned and was used for shooting practice by artillery gunners during training exercises. They used the word drone as the plane was a Queen Bee biplane.
In technology terms, drones are aircraft systems or aerial vehicles (UAV). They are flying robots that can be controlled remotely or fly independently using software-driven flight plans built into their systems. They can achieve this through the sensors placed on board and the Global positioning system (GPS) and navigation systems.
So our question is- can anyone build a drone model?
Yes, you can if you have the knowledge, skill, and the ability to research the technology and apply what you have learned to construct a model. With guidance and mentor in that field, it is possible.
And for people who are keen on understanding the mechanism, functioning, and application of drones before making an actual model, a readymade drone is a good option. They can deconstruct it to understand the working and technology and then use their learnings to construct a model.
Drones are advanced devices in the field of electronics, robotics, and the aerospace industry.
Let us try and understand what features need to be kept in mind while building a model:
The purpose of a drone is flying, so the material used must be light to allow them flight and maneuverability. Weight is another factor that needs consideration. Drones equipped with GPS, sensors, navigation systems, and other relevant hardware and software required for flight. Based on the purpose, and application they also have to carry additional equipment like cameras, medicines, pesticides, bombs, missiles, and more.
There are differences in the basic framework and structure of drones, but the common elements that are necessary for the building of any drone are
motor
waterproof frame for motor
motor controllers and flight
transmitters
receivers
propellers
energy source
So the right mentor and research can help you factor in all the requirements while constructing your model.
If someone is looking to learn about drones, they can find drones in different shapes, sizes, technology, and functionality. They can be either be controlled through remote, hand-launched, or fly autonomously.
Many commercial models available for kids are simple in terms of technology, easy to operate and play a role in developing the spirit of inquiry to understanding drones.
Drones have the flying capability, and the height and distance they can fly depend on the kind of drone and the purpose. They are very stable in their flight and can hover in the air.
Drones in everyday life?
They are remarkable in their potential and use in agriculture, the military, delivery of food, medicines, and packages, and more.
The day is not far when these UAVs will land at your doorstep to deliver the pizza you ordered on Swiggy or Zomato. Don't be surprised when the amazon package is airdropped at your place by a drone. These are the commercial application of drones, but we will focus on drones in education.
How to use drones as an effective tool to teach concepts of math, science, and coding?
So stay Tuned