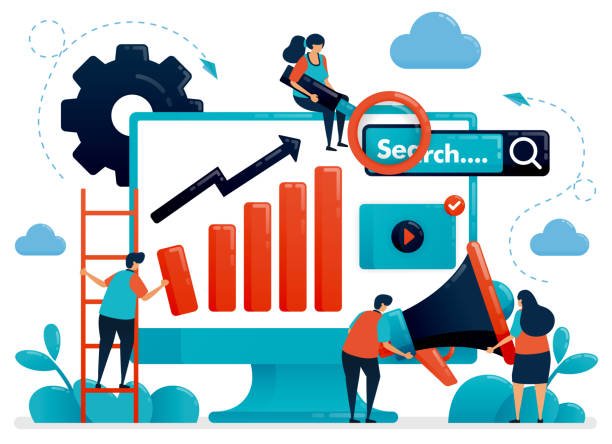 Why do we need to know a simple plan to increase website traffic organically?
In the twenty-first century, having your a website for your business is as important as having an address or a telephone number. Only very local stores escape from this fact. Despite that, most business owners soon learn —and the hard way— that there is a big difference between having a website and actually attracting people to see it. Web marketers work full time to change that, but it is no secret that requires a significant investment.
Is there any alternative? Yes, there is. It demands time, common sense and some wit, but it can bring you results.
Here, I share with you a simple plan that can help you get started and increase your website traffic organically
Step 1 – Begin by Setting your Objectives
If you want to gradually increase traffic to your website, the first thing you must do is to ask yourself what exactly you want to obtain from your site. You may be tempted to answer "readers!" or "clients!", but that would not be specific enough. Your plan will work better if you look beyond the obvious and clarify your objectives.
Bloggers, for example, most of the times want readers. Well, what kind of readers suit you best? What kind of visitors can help you grow in the future? Do they have anything in common? Answer these questions and get a more specific answer.
Same happens for business owners. They usually want clients, but what does that mean from your website's point of view? Does it mean more accounts created on your online store?, more people filling in your contact form or calling you to get an appointment? More than one option?
Every sound marketing plan starts with clear and specific objectives, and by installing a web analytics software so you can measure your growth. This should be your starting point.
Step 2 – Embrace the Secret to Online Success
The second part of your plan should be to take a deep look at your own website. Why? Because there is one secret to success on the web, and you need to align your site to that secret.
What is the secret? That only those sites that are extremely useful for people become successful. That is what made Google, YouTube, Wikipedia and Alibaba famous! Websites that are not extremely useful may and do coexist, but they never grow as much.
Extraordinary websites are fast, technically correct, and genuinely useful. Is your website that? If yours is not at least three times better than your competitors', assume you have work to do. People notice the difference, and they will always prefer the best site (over yours).
Continuing with a simple plan to increase website traffic organically
Step 3 – Notice There are Six Ways to Increase Traffic to your Website Without Paying, and Use Them
What can you do to get more visitors on your site? It all begins by paying attention to how people move from one web page to another. They do one of these:
They type the URL (because they know it or because they bookmarked it)
They clicked on a search engine result
They found it through a link from another web page (like a blog post)
They felt curious about some mention to your site on another site (like a social network)
They received one of your communications (that is, they are your subscribers)
You motivated your users to spread the word about your site (often to receive a benefit in exchange)
As you may have already guessed, a solid marketing plan pays attention to all these six paths and works them.
Step 4 – Now Take Action on each of the Above-mentioned Traffic Sources
How to make your URL easier to remember
The simplest way to achieve this is to place your URL on your e-mail signature, and on every piece of information you publish, like business cards, leaflets and online documents. This one is the easiest to set up too.
How to make your site easier to find on search engines
The short answer is that you need to undergo a search engine optimization (SEO) process. This is hard, but it rewards you with the greatest benefits.
To have your website optimized means that your web server, code, images, videos, and any documents your have made available to your users must be edited in such a way they will download fast to a visitor's computer. Your goal is to get every web page on your site loads completely in under three seconds, even in slow Internet connections.
Look for a SEO specialist because this is beyond what an average programmer or web designer can do. Also keep in mind that sometimes a complete redesign of your site will be necessary to get a complete optimization.
How to get other web owners link to your site
This is the most important item in our list because of a simple fact: the web was not created to provide countless islands of isolated information; the very opposite: It was created to help humans access different sources of entertainment and information that are a link away from each other. You must interact with other website owners. Not only because there are, literally, over a hundred ways to do it, but because that is the best way to get the referral links you need to grow.
The secret to make this work is to be authentic and helpful. If a woman asks for help for her blog, help her. Trying to "help her" by sending her a blatant commercial about your business instead would be of really bad taste, to say the least. This takes time —years, to be honest—, so be patient and consistent. Your work will bear its fruits with time.
As you work this part, you will notice that some people request a payment in exchange for a link. Be extremely careful in those cases. In general, you should not pay for a link unless it is a sponsored post that will be clearly labelled as such. Bad things may happen if you do not follow this extremely simple rule.
How to get people curious about your website on other pages
The easiest way to do this is to answering questions on the web. For example, if someone asks "Do you know where I can hire writers for my blog?" I could reply mentioning this website. What questions can you answer?
As for where you can publish your answers, the web has plenty of options. Start by checking social networking websites, web forums, and question-and-answer sites to get started.
Other effective ways to entice people's curiosity include publishing humor, solid but contrarian points of view, and thorough research about a topic you are an expert in.
How to get subscribers
To get subscribers you need social media presence and, preferably, a mailing list software too. Extraordinary websites get subscribers easily, but sometimes a little motivation (like offering something "exclusive" to subscribers) helps to increase their numbers faster. Either the case, the secret is that never giving your subscribers a reason to unsubscribe. That is, do not send neither too many nor too few nor too boring nor too promotional e-mails to your subscribers. Time will teach you what works best for your case.
Subscribers are really important because they already know and trust you. They are your best asset to gradually grow your website's reach.
How to motivate your users to bring you more users
Lastly, motivating your users to bring you more users is so powerful that you must only do it every once in a while. This includes promotions like "bring a friend and pay half" or some other offer suitable for the subject-matter of your website or business.
It is important not to abuse this tactic because you do not want your subscribers, fans, friends and clients to feel used. People like shopping but we all hate hearing someone is trying to sell us something. I do this just once or twice a year on one of my websites, and once every other year for the another one. You will find your own frequency in short time.
---
This article is a guest post by Jorge Enrique Aguayo (a.k.a. Tedel online). He is a Peruvian online marketer with over a decade of experience in the field, and he is currently in charge of marketing PitBullTax tax resolution software.