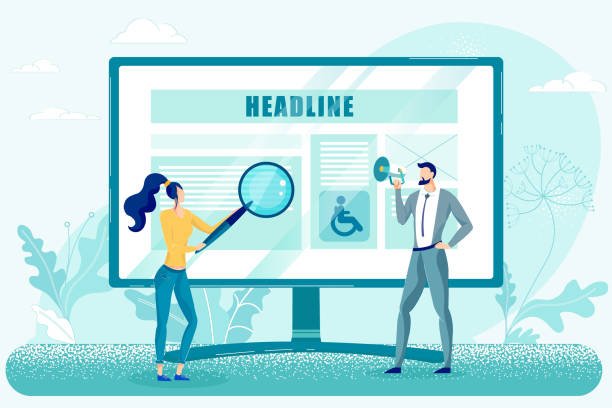 What works for a post- good headlines or best headlines. this post on 11 best headline ideas highlights just that point.
More people read your blog post, or do they read headlines. Research shows that more people read only the headline than they read your blog content. So a good headline can get you limited traffic say around 20 % but, a great headline drives 400-500% more traffic towards the article or blog post.
Hence, we must choose our headlines carefully as it sets the tone for the article and the key takeaway that the audience remembers.
When we recommend a blog to our friends, we refer to them by the title and not the post.
Which title are you more likely to click?
Why does our body need 8 hours of sleep?
Vs
Eight hours of sleep- a myth or fact?
As it is clear, both the posts will cover points on body needs, repair, and the benefits of getting 8 hours of sleep. However, in the case of 1st headline, most of us move on as we have heard this, and we assume we know why we need 8 hours of sleep. The second title dares us to check what we know on that subject, and we click it to validate what we know.
We all agree headlines make a difference.
If you are Looking for the best headline ideas to promote your content, continue reading.
The How to guides is the headlines used by many writers. They are overdone a lot, so let's explore new ideas with examples to help you create those killer headlines that you can customize for your audience.
Here we go-
Who Else Wants To……?
 "Who Else Wants …"- starting your post with a headline having these words is a strategy that is fool-proof and takes social behavior into account. It implies that many in the audience are already following these tips and becoming successful.
Whereas others start to feel they are missing something if they don't read the post.
Examples
Who Else Wants to be a successful content writer?
Another example is Who Else Wants a Higher salary at work?
The next one is -Who Else Wants to learn how to land a paid content writing job?
The Secret of ———
A sure method to grab the attention of the audience — why? Because it works. The information provided in the post will benefit the audience is their understanding. However, a small point that one should keep in mind while using such titles- ensure you have something exclusive to share that will benefit them. If not, the audience feels cheated and may impact your future posts.
Examples
The Secret of Successful content writing
The Secret of finding great vacation deals
The Secret of investing with minimal risk
Best headline ideas continued
Here Is a Method That Is Helping _______ to _________
Identify your target audience and create the perfect headlines using the above hook to benefit them if they read the post
Examples
Here Is a Method That Is Helping Customers Save Hundreds on Car Insurance
Here Is a Method That Is Helping Students write exams stress-free
Here Is a Method That Is Helping Content writers create eye-catching Titles
Title that reads Here's a Quick Way to [solve a problem]
People look for quick-fix solutions to problems, and any post with a headline that promises to deliver will get clicked.
Examples
Here's a Quick Way to fix your make-up
Here's a Quick Way to clean your dishwasher
Here's a Quick Way to find the nearest baby-sitter
A headline that says Now you can——- and ———–
Confused with the heading. Let me explain. Your hook in this headline is you can get something you want by doing /not doing something. The examples below will clear it further.
Examples
Now You Can find the best deals without any coupons
Now You Can earn extra income per week and hold your regular job
Now you can get free vacations without spending a rupee
Who would not like to read a post that promises to give them something without having to try too hard? However, use these headlines after thorough research.
Continue reading for more headline ideas
Do something like——- a celebrity/famous person
These kinds of headlines work for advertising and branding. Copywriters use these headlines to hook the audience to a product or service and motivate them to go for it. E.g., a brand selling sports drinks would love to use a headline like "Play like Nadal" and feature the sports drink.
Examples
Speak French Like a native
Play Golf like a pro/ Tee like a pro
What Everybody Ought to Know ——–
A curiosity pitch with this type of headline formula is almost like a challenge to the reader to go ahead and read the post to see if they are missing something.
Examples
What Everybody Ought to Know About creating a great website
What Everybody Should Know About Writing catchy Headlines
The easy Way to ————
This headline works with most people as many of them are not always looking for the best but the easy way to achieve things. This headline hook works for everyone looking to find an easy way to do something successfully.
Examples
The easy way to write great blogs
The easy way to create a high ranking website
The easy way to write an e-book
These are some of the headline titles I have listed. They are general guidelines, and you can customize them based on your audience and creativity.
E.g.
Instead of –The easy way to write great blogs, you can add numbers and change it to 7 easy ways to write great blogs.
How to write the best headlines? Which one to choose?
Well, that depends on the objective. Is it for SEO purpose or to attract audience attention and get more views?
Remember, with the mentioned headline idea it, is necessary to understand why something works before using them to write your headline,
Research would tell you why a particular headline worked for a brand or post. It will give you an idea about the alignment of the headline to the product or service.
However, if it is a headline for a blog, you can find out how the headline delivered what it promised through the blog post.
It is necessary to remember the most important takeaway you want for the audience from the article. Build your headline around this takeaway and deliver the content in the blog post.
Remember, we refer to blog posts using the headline.
Have you read the post- 11 best headline ideas that work for you?
So go ahead pick the idea you think will work for your audience. Write 5-6 headlines or more and then choose the best.