Introduction
Writing website content that ranks is hard. I know, I've written on the topic, and I'm still trying to figure it out.
But, if you keep a few simple rules in mind, you can vastly improve the ranking of your content.
This is no easy task, but with a little know-how and a lot of practice, you can write content that ranks.
The ability to rank higher in search results is something that businesses strive for.
It's the holy grail of search, the one thing that can get you the number one spot when someone is looking for a business like yours.
But while there are many ways to get higher rankings in Google, the best way to rank is by writing high-quality content that's both useful and interesting to the reader.
That might sound obvious, but it's easy to forget when you're working on a deadline.
 Here are my 5 tips to write website content that ranks on search engines
1. Keep it simple and easy to read. 
If you're writing for the web, keep your sentences simple and to the point. Try not to use any big words or jargon.
That's easier said than done, but it's important. The more complex your writing style, the harder it is for Google to understand what you're saying.
Instead of using big words and complicated grammar, try writing in a simple, conversational tone.
This will help your website content read like a story, rather than a list or a paragraph of facts.
Tools like Hemmingway editor help you do just that. They highlight text that needs replacing and also prompt you to use simpler words instead of a complex word.
2. Use a clear CTA
One of the best ways to improve the ranking of your website content is to use clear Call to action or CTA. Using a clear CTA  improves reader engagement which in turn makes it easier for Google to rank your content as it looks at you as an authority on the subject.
When writing, try to keep your CTAs as close to how your readers would act . Don't just say "visit my website" – show them what to expect. 
Instead of writing "Visit my website," try writing "As a visitor to my website, you will…"
This way, you're showing the reader how your content will benefit them, rather than just telling them what will happen.
Another way to use CTA to improve the ranking of your web content is to use images in your writing.
Images help your content read like a story. When you use images in your writing, make sure that they add to the story instead of just being there to add color. 
Try to make your images as relevant as possible to the topic being discussed. Adding CTA through images is  a nice way of capturing readers attention
3.Get to the point quickly.
 Most people skim over lengthy paragraphs of text and miss what's important.
This doesn't mean your writing has to be concise – but if you take your time to write, you can make sure the points are clear and to the point.
It not only makes your writing easier to understand but  it is more likely that you'll get your point across. 
When writing your content, try to keep your paragraphs to a maximum of two or three sentences.
If you keep your paragraphs short, you'll be able to quickly get to the point and then move onto the next section without losing your reader.
This also keeps your content from being too wordy, which can make it harder for Google to rank your content.
One of the biggest mistakes people make when writing content is taking too long to get to the point.
It's tempting to write a lot of background information and explanations, but the best way to write content that ranks is to get to the point as quickly as possible.
 If you don't know where to begin, try starting with the most important points first
4. Make sure your title has a clear meaning. 
Your title is the first thing search engines and website visitors see when they visit .
It's often the first thing people will click on, so it needs to have a clear meaning  that can be interpreted by both humans and computers.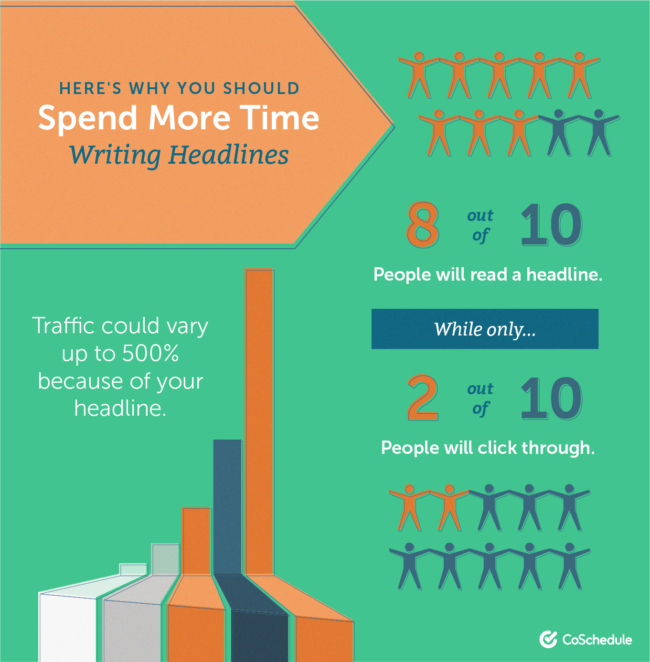 Your title should be between 60 and 100 characters long. It should be short, sweet, and to the point. If you use a question mark, it should be after the title.
Your title also needs to be unique.
If it's similar to those of your competitors, you'll have a hard time ranking for your keywords and gaining visibility.
Make sure that your title is relevant to your content and that it is unique by avoiding clashing with other words.
5. Use your keyword
 A keyword is a word that people use to search on the internet. Use your keywords at the beginning of your article, and use them throughout your article in order to optimize your content.
Keyword search tools like Ahrefs provide information on the search volume, keyword difficulty, related phrases and questions.
All this information when used in your website content will help readers find your site for the query they searched. 
A great way to avoid keyword stuffing is to make a list of high-level keywords relevant to the content of your website and then search for those keywords in the text of your content.
This helps make sure that your content's focus is clear and that it is potentially useful to search engines.
In Conclusion:
 The best way to write content that ranks is to make sure that your content is relevant to the page, is clear, and uses keywords to optimize your content for search engines.
This will help your website content rank in both organic and paid search.
Use the 80/20 rule. When writing your content, focus on the top 20-30% of the copy, which are the most important, relevant, and valuable keywords and phrases for SEO.
Use the other 80% of the text for context and background information, but don't go overboard.
Keep it simple. Keep your content brief, to the point, and free of clutter.
If you have a tendency to be verbose, go back and simplify your content.
If you're unsure what to include in your content, do a quick Google search to see what content your competitors, and other relevant websites, are using.
This will help you decide what to write about, and what not to write about.
 Be consistent.
Whether it's the font, the sentence structure, or the tone, make sure that it's the same across all of your marketing and sales materials.
If you try to be clever, your writing loses its impact and your audience grows confused.