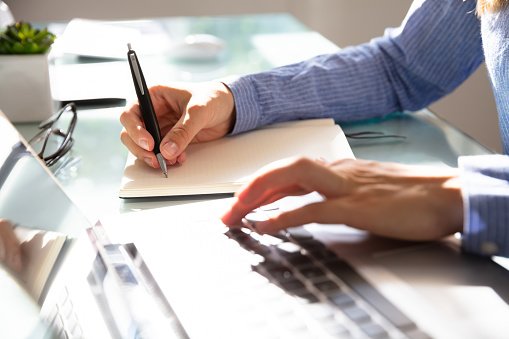 Before we start following the step-by-step process on how to become a freelance writer,
Let us understand- What is freelance writing? And who is a freelance writer?
Freelance writing is where one writes by the day, hour, or project-wise and gets paid accordingly rather than regularly with an employer for a salary. That makes understanding who is a freelance writer easier. Definitely, who is into freelance writing? Why should someone choose freelance writing? There are lots of reasons to do so like:-
Independence to choose projects
Working on one's terms albeit following client briefs
Flexibility with time schedules
Advantage of working on multiple projects or clients
There are more, and that would be my next blog post.
Let us look at what does it take to become a freelance writer
Freelance writing jobs are diverse in writing requirements, client needs, niche areas, writing styles, and more. Clients are on the lookout for general writers who can write on different topics and niche writers who are experts in domains like finance, health, travel, etc.
How does one start building their freelance career as a writer?
Here is a step-by-step guide that you can use as a reference to become a freelance writer.
Create a Portfolio
Every business undergoes ups and downs before tasting success. The freelance writing business is no different. Before establishing yourself as a freelance writer, you may struggle to find projects that pay you. That is ok. The first step in establishing yourself as a freelance writer is to build a portfolio. A portfolio contains all your writings. Include every article, post, byline you have written for a client (paid or unpaid)  in the profile. However, if you do not have published writing samples, you can create sample clips of writing for hypothetical websites blog posts in areas of interest, expertise, and passion. It will give the potential client an idea about your writing skills and strengths. Keep your portfolio sample yet effective.
Start bidding
The hard part about freelance writing is the necessary step to establish yourself: You've to scour publishing sites, websites, and everywhere there is a need for a content writer. Write to them about your content writing skills and advertise yourself without bragging. Again keep it brief and simplistic. Include a couple of links to your writing samples. Identify the client and include the links that would seem relevant to the client. E.g., include links on travel, vacations, holidays post while approaching a travel site.
If you get rejected, don't worry. Be gracious about it. Thank them and ask them to share their feedback for not considering you. Repeat this process till you land your first project. It may seem daunting at first, but the key is to persist. Once you land your first writing assignment, it gets better. Some may give you recurring work, and some may hire you for a specific project. You can always ask them to recommend you to people they know are looking for content writers. Before you know, you may land some projects. Remember persisting is the key.
Steps on how to be a freelance writer continued..
Start Your Blog
If you are a fresher and have nothing published yet, starting a blog can be very useful in such cases. Most of the clients ask for writing samples before they hire you. Your blog can work as your portfolio in such cases. Blog writing helps you keep in touch with writing practice and hone your skills.
Search Job portals
You have to search for Freelancing jobs. Many websites offer freelancing content writing jobs. Sites like LinkedIn, Fiverr, Contently, and more are great sites to start looking for freelance content writing jobs. Internshala is another site that offers paid and unpaid internships in content writing.
5. Start as a side business.
Freelance Writing work, in the beginning, can be inconsistent. Sometimes you may end up working 4-to 5 writing assignments in a week and, there might be days when you don't get any writing assignments. It is a reality if you have just started. Things change once you establish yourself as a reliable content writer with a sizeable portfolio. You can continue your day job and use freelance writing as a side business until you start earning enough. Probably, a professional content writing agency of your own where you can hire other freelance writers in different niche areas to grow your business.