What are professional content writing services? What Services do they provide and why should one hire them?
In this article we will find answers to most frequently asked questions about professional writing services-
What are professional content writing services

Why should business pay attention to content

What is the role of a  content writer in professional writing services

What is content marketing and its role

Why should someone hire professional content writing services

Freelance professional content writers
It is a well known fact that content is king when it comes to digital marketing.
 From blog posts and articles to case studies and eBooks, content is the backbone of any marketing strategy. 
With so much information available on the web, it's important for your business to stand out from the crowd. 
You can do that with quality content that is targeted towards people who are likely to be interested in what you offer them.
That's where professional content writing services come in. 
They provide you with expert writers who can help craft compelling stories that will resonate with your audience.
 Help you achieve your business goals faster than ever before!
They are designed to help businesses improve the quality of their content, as well as the way it's delivered. 
They can be used by companies that need help with their websites and blogs, or by those who want to create an engaging social media presence. 
These writing services are also useful for companies that want to improve their online reputation, so they can attract more customers and increase sales.
The main goal of professional content writing services is to make sure your company's online presence looks inviting for potential customers who visit your website or social media pages regularly (or even just once!).
Why content is important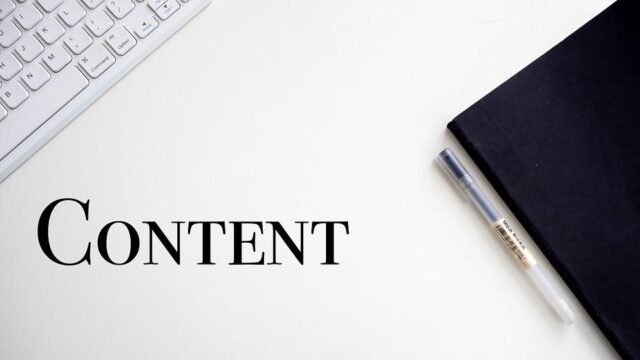 Elaborating and understanding its importance will help us understand the role of content writing services.
Content is one of the most important aspects of your business. 
It's what drives your customers to interact with you and ultimately become loyal to you.
 It differentiates your business from competitors, allowing you to stand out in a crowded marketplace.
Content is important because it is the foundation of your business. 
It includes all the information you want to share with your customers, as well as how you want to present it.
You can think about content in a few different ways:
– Content is what makes up your website. It's what visitors see when they visit your site.
– It helps people know what your company does and why they should choose you over other companies that offer similar products or services. 
-This includes blog posts, articles, white papers, case studies, product descriptions—anything that explains what you do and why people should care.
– Content helps explain how your company solves problems or meets needs (or at least tries to). 
-It can help potential customers understand why they need something from you in the first place. 
For example, if you're a staffing agency looking to build a pool of contractors for hire, then explain why someone would need access to temporary staff.
And how there is a market for contractors on hire would be part of your content strategy for attracting new leads.
The role of a content writer in professional writing services agency
The role of a content writer in professional content writing services is one that requires the writer to be able to create content that is engaging and captivating, while remaining informative. 
Content should be written in such a way that it can be easily understood by the reader.
 The writer must have an excellent grasp of language and grammar and learn how to deliver in the simplest of languages.
Content writers often work on small teams with other writers, editors and designers. 
They must collaborate closely with these team members- to ensure that all aspects of their work are cohesive and effective.
Content writers are the most important people in digital marketing. 
They are responsible for the content of websites, blogs and social media channels. 
Write the emails you receive from businesses when they want to sell their products or services to you. 
The content writers are responsible for videos, podcasts and other forms of audio-visual communication too.
Copywriters too are a part of these content writing agencies.
The job of copywriting is not just about writing words; it's also about communicating ideas.
By using various means such as images, photos and video clips that help convey your messages effectively. 
Content writing allows you to create engaging articles by using strategic keywords which make them easy to find on search engines like Google or Bing etc., 
It gives readers a reason why they should take notice of what you have written rather than just clicking away without reading anything at all!
A professional content writer is a person who has experience writing for business purposes.
Sometimes that includes marketing or sales copywriting. 
They know how to write in an engaging manner that will keep readers' attention when they're reading your website or blog posts.
 Increase engagement levels across all platforms (social media included).
Content marketing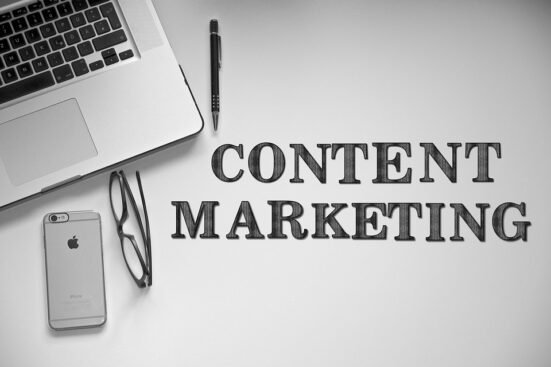 A necessary aspect of digital marketing is content marketing. 
Everyone creates content and some create excellent content, but if you do not know how to sell your created content then you lose out to competitors. 

That's where content marketing has a huge role to play.
But what exactly is content marketing? 
Put simply, it's any type of media that you create that educates or informs your audience. 
So not just blog posts and social media posts—it could also be videos, infographics, e-books, webinars… anything.
Content marketing is the process of creating and distributing valuable, relevant, and consistent content with the goal of driving profitable customer action. 
It can be used to build trust, increase brand awareness, drive traffic, improve SEO rankings and ultimately drive sales.
Content marketing includes producing content for 
blog posts, 
eBooks, 
white papers and 
case studies that are distributed via email newsletters or social media. 
It also includes creating videos and podcasts that are shared on YouTube, Facebook or Instagram. 
Content marketing is often used in conjunction with search engine optimization (SEO) to increase organic search rankings for specific keywords.
Content marketing does not just happen by accident—it requires planning and strategy. 
You need to know what kind of content you want to produce before you even begin writing it-
 so that you can measure whether your efforts are successful or not at the end of each campaign cycle (usually one year).
Content marketing is a way to attract and retain customers, increase sales, build your brand and reputation. 
It's also a key element of digital marketing. 
When you create high-quality, relevant content that solves problems for your target audience it can be shared on social media platforms like Facebook or Twitter to reach wider audiences.
Content marketing is a powerful tool that can help you generate leads, increase your site's traffic, and establish yourself as an expert in your field.
It involves creating compelling content that attracts and engages potential customers. 
The content should be useful to them and provide them with valuable information about your products or services.
The goal of content marketing is to create value for people so that they want to buy from you. 
To do this, you need to understand your target audience and what types of information will interest them. 
You also need to create engaging content that helps build trust between you and the reader so they'll want to buy from you in the future.
It is a strategy that businesses use to attract and retain customers by creating and distributing valuable, relevant, and consistent content. 
The idea behind content marketing is that it builds trust and authority with your audience, which in turn leads to more sales.
There are lots of different ways you can use content marketing:
To educate your audience about your products or services
To generate leads for your business
To increase search engine optimization (SEO) rankings for keywords related to what you sell
For example: You own a local bakery that sells cupcakes! 
You could write blog posts about how to make the perfect cupcake every time or post pictures of the most mouthwatering cupcakes you've ever seen on Instagram. 
Then when someone comes across those posts while searching for something else (like "how to make a chocolate cupcake"). 
They'll see your company name and realize they need some cupcakes STAT! They'll then click through
Why should one hire Professional Content writing services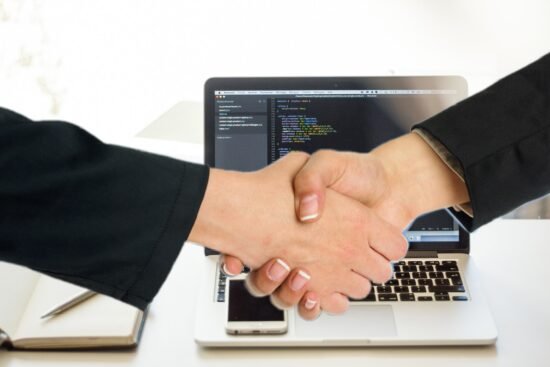 Because content is the essence, especially in today's digital world, it's critical to have high-quality, well-written content that reflects your brand and position. 
Content writing services can help you do this—and more.
Content writing services are a powerful way to improve your business.
They can help with:
-Creating a consistent voice for your brand across all platforms
-Writing engaging copy that increases conversions and sales
-Maintaining a blog that keeps readers coming back again and again
They can help you improve your website, social media and search engine optimization (SEO).
They will also help you increase your sales conversions.
Professional content writing services are a great way to get the content you need for your business, without having to do it yourself.
When you hire a professional writing agency, you will get:
– writers who specialize in your industry and know how to target your audience.
– A writer who has experience writing web copy, blog posts, and other types of written content for businesses.
– A writer who can help you create a consistent brand voice throughout all of your marketing materials using language that is specific to your industry and audience.
If you want to be successful with your business online, a custom content strategy is essential. 
This means that you need to find ways to add value for your customers by providing more helpful information through blogs and social media posts.
Content writing is the most important aspect of digital marketing.
If you are looking for a content writer for your business, you probably already know that. 
But, what you may not know is that there are many types of content writing services available to businesses today. 
Because there are so many services out there, it can be difficult to figure out which one would benefit your company the most.
Here are a few things to keep in mind when considering content writing services:
1) Make sure they have relevant experience in your industry
2) Ensure they have a portfolio of work that shows off their skills as a writer
3) Ask them how they will use keyword research to help optimize your website and improve its rankings
Professional freelance content writers
Sometimes as a small business owner or a boutique services owner you may not need a full fledged professional writing services agency. 
In such cases you can enlist the services of a professional content writer who is freelancing for clients. 
You can avail their service at reasonable rates, and the advantage is these writers are specialized in blog and social media writing which is necessary for your business.
You can check their portfolio for sample writings and the clients they have worked with, give them a paid assignment to check for compatibility with your brand.
If they tick all the relevant boxes you can hire them on mutually agreed terms either for short term or long term projects.
The advantage of a freelance content writer is you can engage them on a long term basis.
 Also help you in updating the content and posting relevant information on social media.
 For e.g., if you are an artisanal bakery owner and you hold bake sales on special days, a master class from a well- known baker or if you want to celebrate special occasions- 
You can hire the freelance writer to help you post announcements on Facebook, Instagram and other relevant social media at regular intervals till the D-day.
This leaves you enough time to focus on arranging the event without having to worry about the advertising part.
Conclusion and takeaways
It can be difficult for small businesses to access the kind of high-quality content that they need to grow and succeed. 
Professional content writing companies provide the solution to this problem by delivering original, well researched content that is guaranteed to attract the right audience and boost the brand's visibility. 
A professional writer is going to have a solid understanding of 
effective copywriting,

  SEO best practices,

fully versed in your niche

develop unique, fact-based content
that will strengthen your position in the marketplace as an authority. 
The best writers are even capable of developing blog articles that are both entertaining and helpful — without a bunch of fluff.
Now that you have an idea about the best professional content writing services on the market, why not take a moment to give it a try? 
Your business needs high quality content from well-written blog articles to press releases and white papers. 
You need content that will improve your site's traffic and bring in more sales. 
The time for you to hire professional content writing services is now!