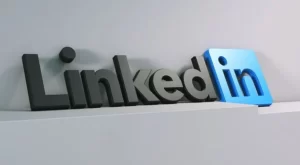 Any job search process begins with a LinkedIn profile request along with the CV. A LinkedIn profile that stands out makes all the difference to one's networking and career.
Why is a LinkedIn profile necessary?
According to Topresume.com, LinkedIn is the largest professional network as there are more than 600 million users.
If you're someone looking for career advancement and placements, an optimized and up-to-date LinkedIn profile is a must.
It helps you get noticed by professionals in your industry and form networks. However, having a profile is different from having an attractive LinkedIn profile.
It requires you to create a profile with the necessary elements that draw attention, to connect with people who can influence your career, and help you grow professionally.  
Here is a simple 10 step guide highlighting the points you need to build an attractive LinkedIn profile and create a personal brand.
Profile picture-
 A profile picture connects a face to the name. It acts as a business card and creates the first impression when people visit the page. It is necessary to make it count, by following these simple tips: Add a recent picture. Keep it professional and formal.
Eye-catching headline that is more than just the job title-
The headline is positioned just below the name on the profile. It is the first introduction of yourself to the visitors on the page.
One can be creative and use this space to position themselves in such a way that it talks about your job role and the difference you make in that role.
A content writer who delivers compelling content to help brands grow. Over 200 success stories
In the above statements, you have conveyed the job title and the difference you make to brands.-
3. A summary that tells a story-
The LinkedIn summary should tell the visitors a story.
You should highlight your past achievements, talk about the current role and give a little brief on how you can benefit future employees.
A space where one can do personal branding by writing content relevant to the target audience. It is worth investing effort and time to get this right.
Avoid jargons
Steer clear of words like focused, certified, innovative, and creative, out-of-the-box, passionate, strategic while writing your summary and headlines.
These words are overdone and overused to the point that they have become meaningless and lost their purpose.
They do matter, but merely using them as words do not convince people that you have these traits. Show the difference you make in the given role and how you create an impact to create an attractive LinkedIn profile.
List your experience
Avoid using this section as an extension of your resume. Use this space to share the relevant experience that resonates with people in a similar industry to yours who are looking for new talent.
Instead of writing down a long list of what you did, focus on highlighting and showcasing the impact you created in each role through the initiatives taken, changes you made, and the results delivered for the organization.
Use visual media to your advantage
A picture speaks more than words. We have heard that often and it is true. People have limited time and attention span to read what you have posted. However, conveying the same through a video, infographic, or visual presentation can help you reach out to a bigger audience and get the attention it deserves.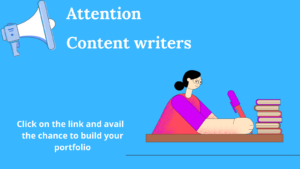 LinkedIn also has the option of adding a background photo or theme. Go ahead and pick one that matches your profession or personality and note the difference it makes.
URL customization-
LinkedIn URL is the profile address on the internet. Most of us ignore it and continue with the one provided by LinkedIn as a default. It is worth changing it to something more relevant and easy to remember. The edit your custom URL tab is the place to begin. You can click on it and choose a URL to represent you.
Grow your network through Connections
Networking and building connections help you meet people working in similar profiles in different organizations. It is a great way to stay connected with people you have worked with professionally or know at a personal level.
It keeps you visible and easy to reach for professional help and information.
Network connections are a great way to tap into resources. When connecting up with a total stranger, it is always nice to send a note introducing yourself and explaining in brief why you want to connect up.
Request for recommendations
Recommendations bring credibility to your work experience. It can make your LinkedIn profile attractive to potential employers. The testimonial by past employers on specific skills, traits, and attributes that made a difference to the project/work is worth it, so go ahead and ask for it.
Similarly, contribute by taking time to write recommendations for your employees when asked.
Keep the page active
The first step is creating an attractive LinkedIn profile. However, stay active to derive the maximum. Post thoughtful comments on others' posts, share posts you connect with, write and post articles or content that can benefit the LinkedIn community. Joining relevant groups based on professional interests and posting on them is one way of sharing information and resources. It is a platform where ideas can be shared and gain new perspectives.
It is good to follow influencers in your profession to find insights and discover some best practices that you can imbibe.
To sum it up
A LinkedIn profile is more than your CV. It provides insights on your thought process, knowledge levels, and perspectives through your interactions. The posts you share, write and comment on, lets potential employers understand you better. So, it is time well invested in creating a profile that draws attention on world's largest  professional networking site.