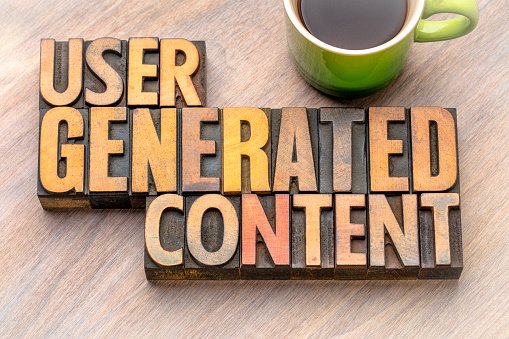 What is user Generated content or UGC and why is it important?
Hey! Which is a good pizza outlet in our area?
I am looking for a new phone. Which one would you suggest?
I want to take up a course in content writing.  Any leads
Do you know who is the best hairdresser in that salon?
Any suggestions for a romcom on Netflix?
There are so many such queries every day, looking out for a new service or product. 
Do we directly visit the relevant website, see what they have to offer and book one.
I feel that is not what most of us do even if it is a branded product. 
Seriously, How many of us have read reviews on Apple iPhone before buying it despite the brand APPLE.
The first thing we do is ask our friends, family, co-workers for suggestions, and based on their inputs do a Google search.
Find the relevant providers and read the reviews and ratings.
Reviews posted by genuine buyers/customers like you and me who share their experience.
And our decisions are mostly influenced by the experiences shared by other customers/Users.
These reviews either boost the brand's sales or force them to do a rethink on their offerings.
 All the reviews, comments and posts we share about a service or product that we have used or bought is a part of advertising for the brand.
And the best part is it is all free.
They do not have to budget for it in their marketing campaigns.
However, these reviews can literally make or break a brand. Hence, they have started paying attention to it. 
You would have noticed that in the review section if there is a negative view expressing dissatisfaction, it is immediately followed by an explanation and apology provided by the brand.
Why do they do that ?
Because they know it can harm their brand and they want to clear the negative perception that is created by the review.
That brings us to the topic of the article: what is user generated content and why should brands pay attention to it?
What is user generated content
User generated content, or UGC, is any piece of content that is created by users, not marketers or company employees.
It can take many forms, including blog posts, videos, photos, music, and comments on social media posts.
User-generated content is often more authentic and relatable than traditional marketing efforts, and allows for a more human connection with potential customers. 
Why are brands interested in user generated content
User generated content is becoming more and more popular, because of the engagement and the relatable factor.
Companies are interested in user generated content because it's authentic, engaging, may increase brand presence, and can be used to enhance marketing efforts.
User generated content is an effective advertising tool.
It allows companies to create a direct connection with their customers.
It is less expensive than traditional marketing and advertising efforts.
User-generated content can be created and shared by anyone, allowing companies to develop a relationship with a much larger audience.
They would not be able to reach them through traditional marketing channels.
Companies are able to build a relationship with customers on a more personal level, which leads to higher conversion rates and a better overall experience.
Benefits of user generated content for brands & the Social Media World
According to the Nielsen Consumer Trust Index, 92% of consumers trust organic, user-generated content more than they trust traditional advertising.
This is because brands don't pay for UGC, it is unbiased and created by users because they like the offerings of a business.
As a result, UGC is perceived as more authentic and honest.
The growth of UGC has been fueled by social media platforms. 
Facebook, Instagram, YouTube etc. where users are able to share their thoughts and opinions about products in their own words.
As far as the benefits of UGC for a company is concerned, they can be divided into three main categories; firstly, it is a way of engaging consumers, which is a key factor in the success of any marketing campaign.
UGC has allowed companies to create a much more personal connection with their customers.
User-generated content is a great way to capture the audience's attention, as well as grow their business.
Users are able to share their thoughts and opinions about a brand's products and services in their own words, which can be much more engaging than traditional marketing campaigns. 
Brands can also benefit from the social media world because that is where most of the sharing happens, 
With the heightened use of social media platforms in recent years, there has been an increase in the time spent by people on these platforms.
Instagram reels, Facebook posts, TikTok videos of your eating out experience at restaurant and the menu description, pictures of the food you ordered and the general ambience of the place all go towards advertising of the restaurant.
And the best part is that the restaurant didn't have to spend a dime to do that.
If your post garners major likes and many express a desire to visit that place by asking questions in your comments box like: when does it open, is it very crowded, best time to go, is it very noisy….
You become an influencer and your UGC works wonders for the restaurant because-
people trust you, 
You are genuine as you have visited the place 
Your post is from a user experience point of view. 
Many brands reward their influencers with lots of rewards and incentives.
Because brands are aware that  most of us take reviews posted by brand owners as nothing more than a marketing tactic.
We only trust what the genuine buyer/customer has to say.
Why Should Marketers Pay Attention to UGC? 
According to SocialPilot
"Brands are investing heavily in strategizing and creating marketing campaigns with resource investments, labor-time investment, and massive budget allocation for campaigns that are not able to generate social proof and conversions as expected.
Although consumers engage with the brand's marketing campaigns; they don't trust it but they rely upon & trust the reviews, opinions, and real experiences of other customers when it comes to making a purchase online.
The fact that over 90% of the consumers trust the User Generated Content for making online purchases provides validation to the statement above".
One can understand this, because consumers want to know about the authenticity of the claims of the products or services made by the brands in which they will be investing their money or time.
Therefore, UGC presents a perfect opportunity for brands to gain maximum returns with minimal investments.
As per the stats provided by HubSpot on UGC:
 86% of Fortune 500 companies report communities provide insights into customer needs (Sector Intelligence)
71% of companies use customer collaborations for market research (Aberdeen)
64% of companies state the brand community has improved their decision-making (Innsbruck University)
53% of Americans who follow brands on social are more loyal to those brands (Convince & Convert)
80% of brands say that their community building efforts have resulted in increased traffic (HubSpot)
So can brands really afford to ignore UGC?
How Do you know as a brand What Kind of UGC To Use?
 To know what type of UGC is right for your marketing strategy it depends on your audience.
Are they active on social media? Do they trust review websites?
This will determine the type of content that's best to use.
For instance, it's no secret that visuals are highly influential when it comes to potential travelers to a tourist destination.
In fact, 85 percent of consumers find visual UGC of travelers and tourists is more influential than brand photos or videos. As a travel website or from the hospitality industry  you want to generate more brand awareness, conversions, and engagement, focusing on visual content is worth the effort. (Source: crowdriff.com)
According to SmartInsights, User-generated content can spread awareness about your business and solidify your brand image, enabling you to get a competitive edge. Brands can leverage UGC to build a strong online presence and drive engagement from their target audience.
There's no one-size-fits-all approach to gathering user-generated content to ensure success. The UGC strategy will be totally dependent on business goals and the target audience.
By using effective methods, brands can give a proper direction to UGC efforts.

So, it would benefit them to include user-generated content in digital marketing strategy and get ready to derive positive results as reliability and authenticity rules the marketing world.
So in this world where marketing has taken a whole new meaning, UGC has a major role to play in creating a brand and impacting the growth of a brand.
Can brands really afford to ignore it?