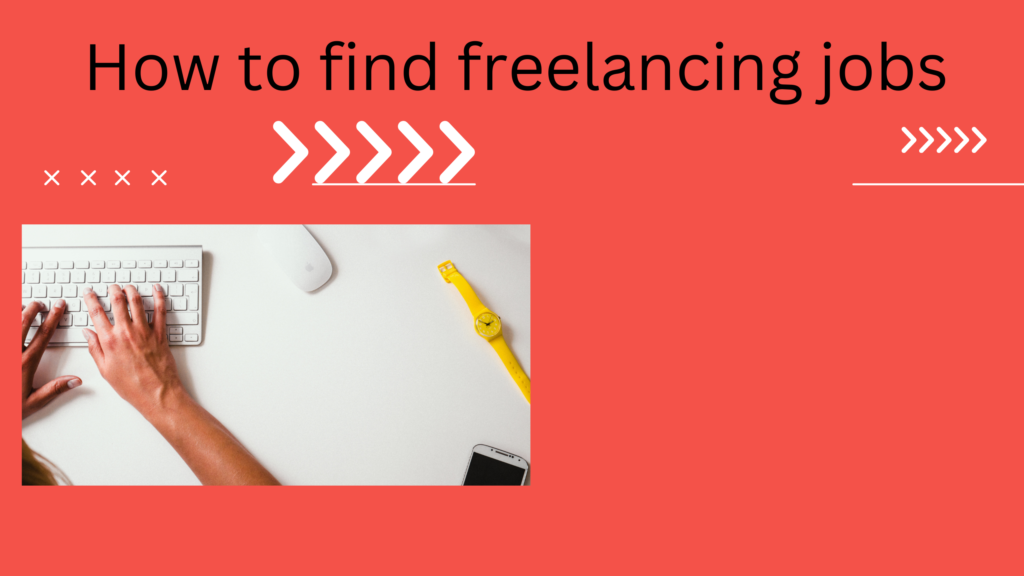 If you dream of being your own boss, setting your own hours, and earning money for the stories you tell, freelance writing can be a rewarding career path. But to do that you need to know how to find freelance writing jobs.
In this article, we will provide you with valuable tips on how to find freelance writing jobs online and, more importantly, how to keep them.
 Whether you're a seasoned writer or just starting out, these insights will set you on a successful freelancer journey.
Section 1: Understanding Freelance Writing Basics
1.1 What is Freelance Writing?
Freelance writing allows individuals to write for clients on a project basis, granting them independence and the ability to choose the projects they want to work on.
Freelance writing can be pursued in various industries, including journalism, marketing, creative writing, technical writing, and more.
Freelancers have the freedom to set their own rates, work hours, and choose the clients they want to collaborate with.
1.2 Differentiating Freelance Writers from Copywriters
While freelance writers may also take on copywriting projects, they are not limited to it and can explore a broader range of writing opportunities.
Copywriters specialize in creating persuasive and engaging content for advertising and marketing purposes, such as sales pages, advertisements, and promotional materials.
1.3 Understanding Ghostwriters
Ghostwriters are hired to write books, articles, or other content under someone else's name, usually well-known individuals or celebrities.
Ghostwriters are often well-compensated for their work but do not receive public recognition for their contributions.
Ghostwriting requires maintaining confidentiality and closely emulating the writing style of the credited author.
1.4 The Role of Content Writers
Content writers primarily focus on creating blog posts, articles, and web content for businesses, websites, and publications.
They may specialize in specific niches or industries, and their writing often aims to inform, educate, or entertain the target audience.
Content writers may also handle technical writing, producing documentation, manuals, or instructional materials for businesses.
Section 2: Unveiling the Path to Freelance Writing Jobs
2.1 Crafting an Outstanding Profile
In addition to showcasing your writing skills and experience, emphasize your unique selling points and areas of expertise.
Include links to writing samples, portfolio websites, or relevant online publications where potential clients can assess the quality of your work.
Highlight any specialized knowledge, certifications, or training that adds value to your writing services.
Incorporate testimonials or reviews from previous clients to build credibility and trust.
2.2 Exploring Job Boards
Utilize popular freelancing platforms like Upwork, Fiverr, Freelancer, and Guru to access a wide range of freelance writing jobs.
Research and carefully read job descriptions to ensure the projects align with your skills, interests, and pay expectations.
Consider setting up job alerts on these platforms to receive notifications for relevant opportunities.
Don't limit yourself to a single platform; explore multiple job boards and freelancing websites to increase your chances of finding suitable projects.
2.3 Leveraging Social Media
Join relevant professional groups or communities on platforms like Facebook and LinkedIn to connect with potential clients and fellow writers.
Engage in discussions, share your expertise, and establish yourself as a knowledgeable and reliable writer.
Use Twitter by following industry-specific hashtags and accounts to stay updated on job opportunities.
Showcase your writing skills through engaging and informative posts on your own social media profiles.
2.4 Mastering Cold Pitching
Identify websites, publications, or businesses that may require freelance writing services even if they don't have job listings.
Research the target organization, understand their content needs, and tailor your pitch accordingly.
Craft a concise and persuasive email highlighting your skills, relevant experience, and how you can add value to their content strategy.
Include writing samples or a link to your portfolio to demonstrate your capabilities.
2.5 Engaging with Content Writing Agencies
Register with reputable content writing agencies that connect freelance writers with clients seeking writing services.
Complete any required application process, which may involve submitting writing samples or completing test assignments.
Explore the agency's job board regularly to find projects that match your expertise and availability.
Bid on projects that align with your skills, pay expectations, and deadlines.
Section 3: Frequently Asked Questions (FAQs)
3.1 Understanding Freelance Writing Rates
Freelance writing rates can vary widely based on factors such as experience, niche expertise, project complexity, and client budget.
Initially, as a new freelancer, expect to earn on the lower end of the pay scale. As you build a portfolio and reputation, you can increase your rates.
Consider charging per word, per hour, or per project, depending on the industry standards and the nature of the project.
3.2 Pros and Cons of Job Sites
Pros:
Job sites provide a convenient platform to find a variety of freelance writing opportunities.

They allow you to filter and search for jobs that match your specific skills, experience level, and pay requirements.

The application process is often streamlined, making it easier to submit proposals and samples.
Cons:
Competition on job sites can be intense, requiring you to stand out with an exceptional profile and compelling proposals.
Some job listings may offer low pay or involve unreliable clients, so it's crucial to research and vet potential clients before accepting projects.
Freelancers may face challenges with delayed or non-payment from clients they connected with through job sites.
Conclusion:
By comprehensively understanding
 the freelance writing landscape, 
leveraging online platforms, 
optimizing your profile, 
utilizing social media
 cold pitching techniques, and 
considering content writing agencies, 
you can enhance your chances of finding and securing rewarding freelance writing opportunities. 
Building a successful freelance writing career requires dedication, continuous learning, and professionalism. 
Armed with the knowledge and strategies provided in this comprehensive guide, you are well-prepared to embark on a fulfilling freelancing journey and establish yourself as a successful freelance writer.