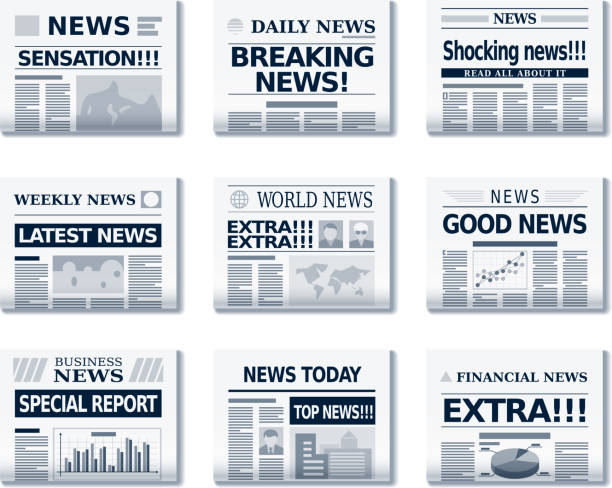 "Headlines" some intrigue you, some shock you while others make you curious. They have a purpose and they try to do just that. It is important to write headlines that can make a difference. A few tips and rules to follow and you are good to go.
What are headlines?
As the words suggest they appear at the head of the post, article, or content. They set the tone for the post by letting the writer know what to expect from the content that follows. Write headlines for the audience and preferably not for SEO optimization or crawl bots. This helps to build a connection as it would be personal and what the audience is searching for.
It is the decider that also acts as a call to action or CTA. You read the headline and decide to continue reading or move forward to the next post. It is therefore important to put in a lot of effort to get your headlines right for the content you are writing.
As I promised in my headline I'll show you how to write headlines that can make a difference so let me do that.
Tips to follow while writing great headlines as content writers:
Keep it specific– it should tell what exactly the audience is going to get if they read the content. E.g., if my headline says – how to brew the best café style mocha at home? The content should deliver that by telling the audience how they can do it by following some steps.
Make it unique– customize the headline to make it unique. There will be many posts targeting the same keywords however by creating a unique headline you can get your post to be searched more often. E.g., if a writer wants to target the keywords- How to grow tomatoes the right way? There would be many posts targeting these keywords , then how do you make a difference. By writing a headline like "How to grow tomatoes the right way- Avoid my failures to get it right the first time" that will compel the audience to click on it.
Use numbers to drive the point home- using specific numbers or data in the headline like 7 tips or 50%  compels the audience to read the post. Numbers stay with people for a longer time and it is addictive in nature. 
Try to list a reason for reading the post in the headline– if the headline says 3 best methods or 7 tips to help you write the best content. The audience has a reason to read the post as they will get 7 tips or 3 best methods to achieve their goal of writing best content.
Catchy headlines-Try and write headlines that are catchy and clear without making them confusing and difficult to understand. You can say something like this- "Attention content writers- 7 best tips to write good content. It's free for you". It is catchy, personal and at the same time conveys the message to the audience as to what to expect from the post.
Rules to follow while writing great headlines that matter:
A few rules that content writers need to follow while writing headlines that can make a difference.
Follow the H1, H2, H3 tags where H1, H2 and H3 stand for headings 1, 2 and 3.
The title is always Headline 1 and contains the focus keyword. This is followed by a short paragraph where the focus keyword is repeated. E.g., if the focus keyword is online content writing course, the Title headline or H1 should contain the focus key word- Top 7 online content writing courses. Remember there is always one H1 for the content.
Follow the H1 with a H2 headline – under that give a description of the post, the important information regarding the topic of the post. It is like a subheading. If you consider H1 as the title of a book then H2 would be the chapters in the book.
H3 heading is used as subheading for H2 under which you can share some additional information or interesting facts on the chosen topic.
If there is a FAQ' topic in your post you can choose H4 heading for the same else you can stay with H1, H2 and H3.
Illustration of H1, H2, and H3 to write great headlines as content writers that can make a difference:
H1- Meditation is a good stress buster- Title of the post

   H2- why is meditation good for stress- chapter 1

H3- It calms you down
H3-It generates positive feelings

H2-How do I meditate-chapter 2

H3-best 3 breathing techniques to help you meditate
H3-Meditating the yogic way
H1 is followed by a short paragraph that will contain the focus keyword.
H2 and H3 are followed by a paragraph or two that describes the headline in detail.
Headline writing is an art form.
Jennifer Lee
To conclude and wrap it up:
Keep it specific.
Make it unique.
Use numbers or data.
Give a reason to read the post through the headline.
Catchy but simple and sensible.
H1,H2 and H3 tags have a purpose.
One H1 per post and should contain the focus keyword.
Hi-Title, H2 is the subheading of H1 and H3 is the subheading of H2.